Mission
The mission of Voices College-Bound Language Academy is to empower students with the right mindsets and critical thinking expertise to succeed in college and within the larger society. By providing an academically rigorous dual-language program, Voices Academy students will develop the knowledge and skills to engage critically in their community and view their education as a vehicle for social mobility.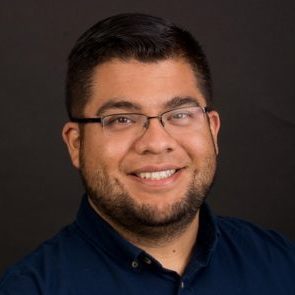 Mr. González has devoted his life to serving students in the Bay Area. For four years, he served as the School Site Unit Director at a Title I school in Redwood City for the Boys and Girls Clubs of the Peninsula (BGCP). Serving 230 students and 15 staff-members, Mr. González knew he wanted to be a principal one day. He came to Voices in 2014, where he taught 6th and 7th grade Spanish Language Arts and Social Studies. He chose Voices because the school was grounded in social justice, and relentlessly works to combat the status quo. Mr. González was inspired by his students and how he could see his own story in theirs, and knew that serving as Founding Principal of Voices West Contra Costa was his calling. Mr. González earned a B.A. in Political Science from the University of California, Berkeley and an M.A. from Loyola Marymount University in Urban Education Administration and Policy. He is currently working on his doctorate through the Ed.D in Organizational Change and Leadership at the University of Southern California.
Location & Contact
Voices West Contra Costa
Location to be determined within the boundaries of West Contra Costa Unified School District.
Approved and authorized by the West Contra Costa Unified School District.​
enroll@voicescharterschool.com
Phone: (650) 773-2177