Mission
The mission of VCBLA is to relentlessly equip all students with the skills, knowledge, and mindsets which are necessary for the challenges of succeeding in higher education, engaging critically in society, and achieving their full potential.
Enrollment & Demographics
Latino
English Learners
Eligible for Free & Reduced Lunch
Special Education
Demographic data is updated once a year after the 20-day report.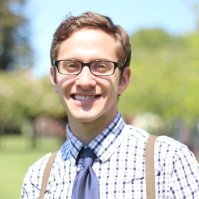 Charles Miller, Principal
For the past six years, Mr. Miller's professional life has focused on educating students, including as a Director of after-school programs for the Cesar Chavez Foundation, a founding middle school teacher at Voices, and now Principal of Voices Franklin McKinley. As a teacher, Mr. Miller created the 6th, 7th, and 8th grade Math and Science curriculum as well as serving as the school liaison in forming the Voices parent leadership group (Voices Parent Advisory Committee, VPAC). Since the first moment he stepped on campus, Mr. Miller has been inspired by the rigorous culture of activism and social justice among Voices teachers, parents, and students. Mr. Miller studied History and Spanish at Boston College and enjoys running, hiking, and dancing salsa in his free time.
Voices Franklin McKinley
715 Hellyer Ave
San Jose, CA 95111
Phone: (408) 361-1960
Fax: (408) 361-1979