Today, many Voices graduates are taking advanced high school courses. They are proud of their heritage and are embodying values that our world needs to help everyone thrive.
Voices is one of the highest-performing dual-language schools in California. Our record of success exceeds that of nearby district schools, and we have closed the achievement gap of our English Language Learner and Latino students. The flagship school's success led to expansion to two additional campuses, and there are plans for additional campuses in the future.
Voices is closing the achievement gap for Latinos faster than the state or county
---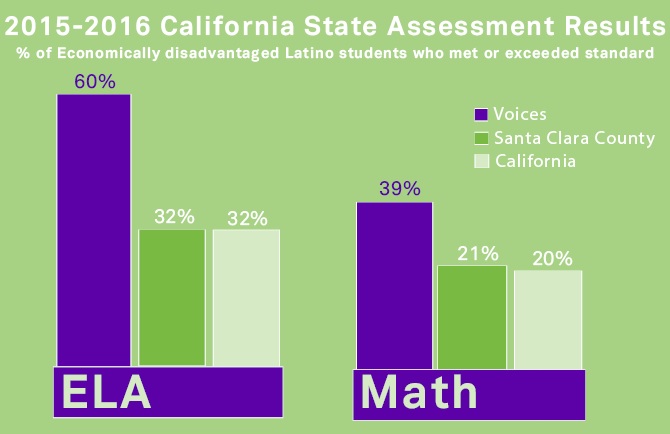 Voices 8th graders are on the path to college.
---