Our Approach
All students will be biliterate (can read and write proficiently in Spanish and English), bicultural (can understand and appreciate American and Latino culture) and bilingual (can speak both English and Spanish proficiently).
Tap each card to learn more.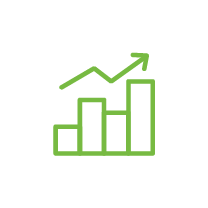 Data Driven School Culture
Teams use multiple levels of data to inform instructional decisions.

Whether it is an informal poll after a class to check for knowledge or analysis of school wide test results, data are crucial to student success. In small groups and large groups, from one-hour sessions to three-day deep dives, we analyze student and teacher results regularly.
---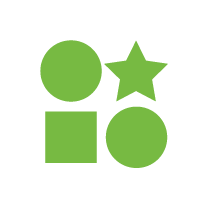 Differentiation on a Daily Basis
Closing the achievement gap means first meeting students where they are and then accelerating them towards their goals.

Students come to Voices at different levels of academic achievement and skill. We match our approach to each student's needs. We use one-one-one instruction, small group work and personalized online learning to help students progress.

All teachers provide differentiated instruction rooted in rigorous standards and that exemplifies best practices in teaching.
---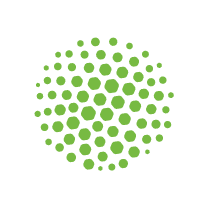 Culturally Responsive Practices
We draw on the cultural and language strengths of our students and families.

Students and families come to us with experiences, assets, and energy that can fuel student success. Building upon existing knowledge and heritage, we partner with students and families to develop character strengths that lead to college completion, including collaborative problem-solving in and out of the classroom.
---
Professional Learning Community
Our teachers are committed to continually improving.

The remarkable professionals that join our school community share an unwavering commitment to Voices' mission and vision. At each school site, staff members work in collaborative teams focused on student learning and results and on sharing effective strategies.

On any campus, visitors will see learning communities in action through weekly coaching meetings between a new teacher and her mentor, planning sessions, professional development group sessions, and data analysis meetings.
Our Students Can Achieve Anything
---
Tap each card to learn more.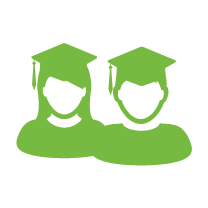 College-Bound
Most of our students will be the first in their families to attend college.

Since our goal is for students see college completion in their future, not only do we offer a college-prep curriculum, we also create a school culture where attending college is the norm. For example: starting in kindergarten, students know the Alma Mater of their teacher. By middle school, the list of colleges they are aware of grows, and they are encouraged to research even more possibilities.

Our motto: "Find your path and plan for the future!" Voices emphasizes that it is never too early to envision one's future life.
---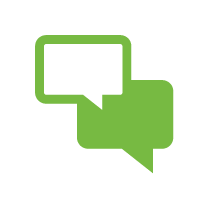 Dual Immersion Language Program
In our global world, a person who is bilingual and who has deep experience navigating more than one culture will bring valuable skills and perspectives to the workplace and society as a whole. With most students coming to a Voices school speaking more Spanish than English, our dual immersion language program draws on cultural and language strengths our students bring with them.

Our teachers nurture those strengths to develop confident 21st-century leaders who understand their role within their own culture and the greater society.This approach starts early: In transitional kindergarten and kindergarten, our bilingual model has students immersed in a world of Spanish where 80 percent of the day's instruction is in español.

As students progress through each grade, the language balance shifts to add more English in 10 percent increments. By third grade, our students receive 50 percent of their daily instruction in English and 50 percent in Spanish. By the end of middle school, many of our Voices students are on track to enroll in AP Spanish courses in high school.